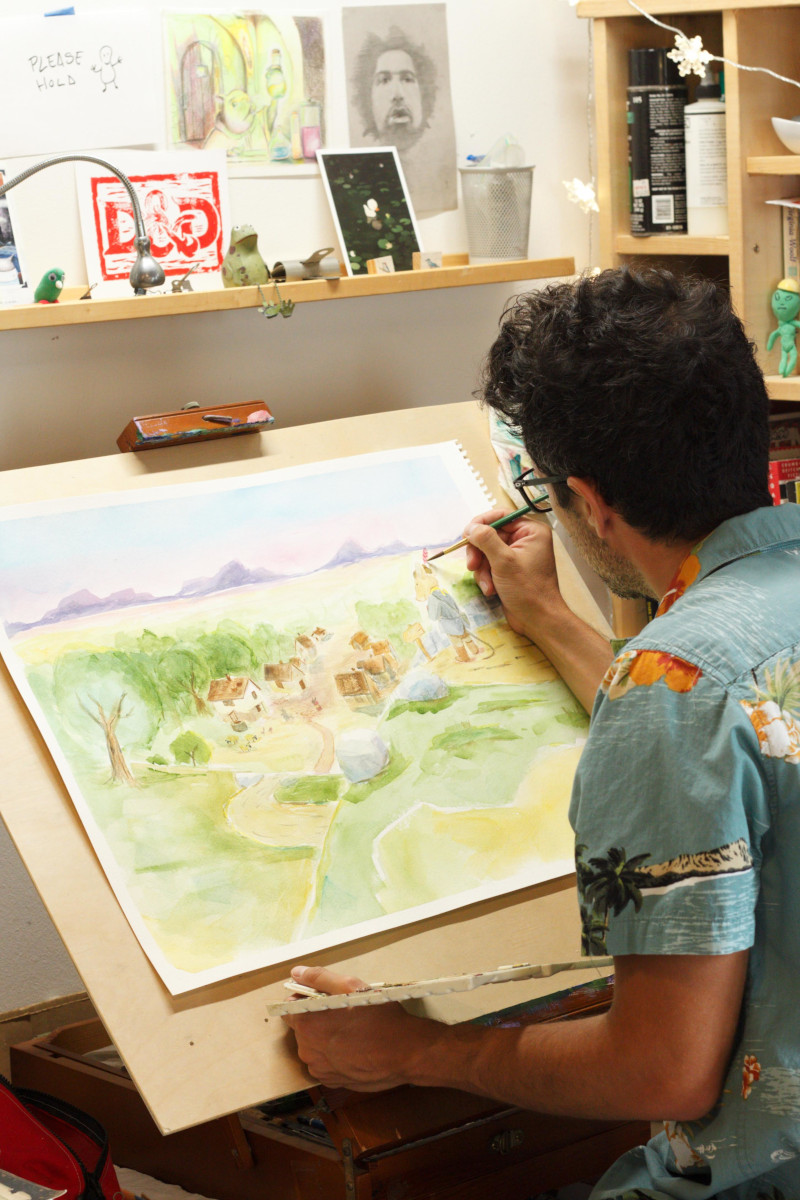 Hi! That's me, working away on my drafting table. I am an illustrator working with fantasy, comics, and a little bit of editorial. I also have extensive (well, most of my life, really) experience in technology. This site, my games, and other web-stuff you'll find here were all both programmed by and illustrated by me.
You can talk to me on twitter. I share my art on instagram but my latest stuff will be on my blog because I'm trying not to use social media so much.
If you want to work together, please go to my contact page and drop me a message.
Have fun!