Here's a quick sketch I did of … dunno … she looks like she could be the killer "dame" in a Vault of Horror comic book. This sketch was done to test out Ramon Miranda's Real Pencil Bundle Sketch.
You can get version 1 of his brushes from this forum post on Krita Artists.
There are two categories of brushes in the bundle (as well as two bundles, one supporting tablets with tilt, one without). I'll have more to say about them once I experiment with them.
Take a look at the thread in that link. It has some incredible drawings, including one I really liked that uses these brushes as color pencils.
Here's the final sketch.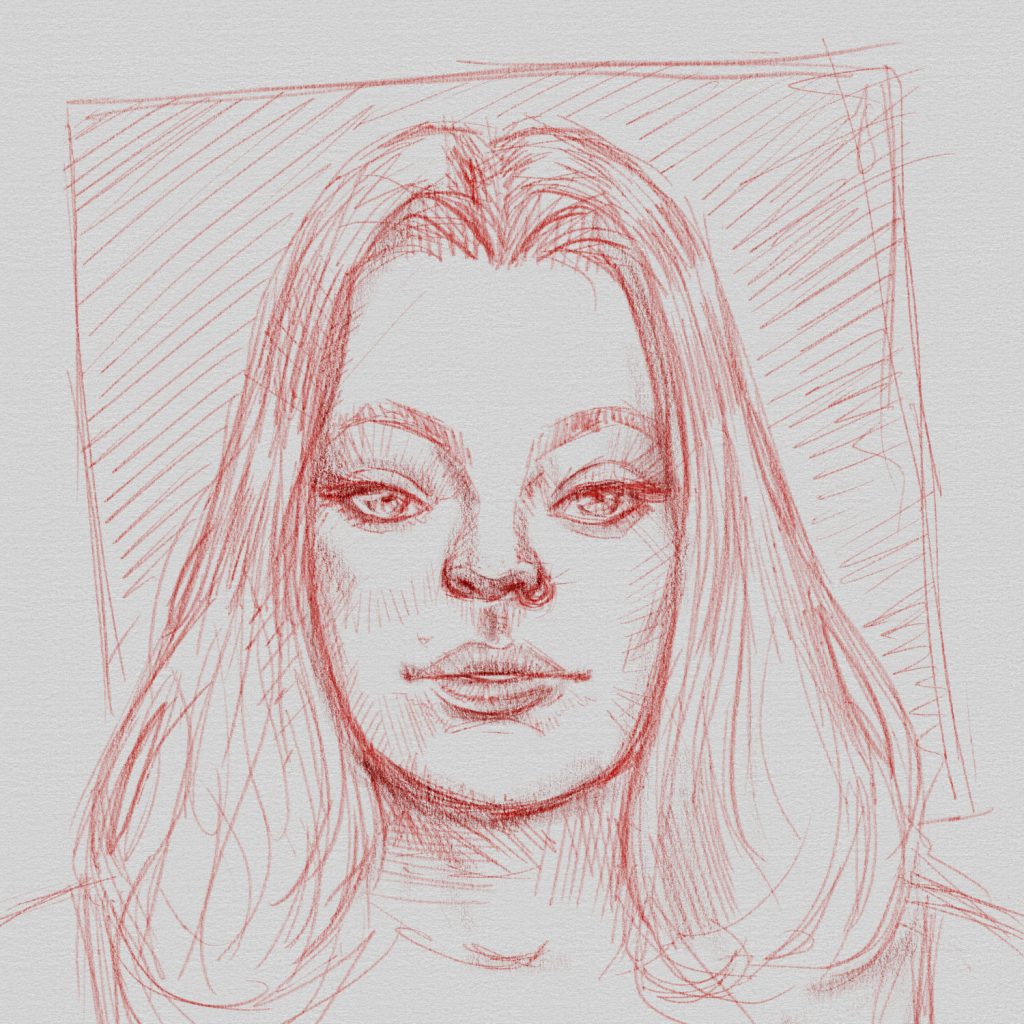 Happy drawing!